Jure Cerkovnik (SLO/CH)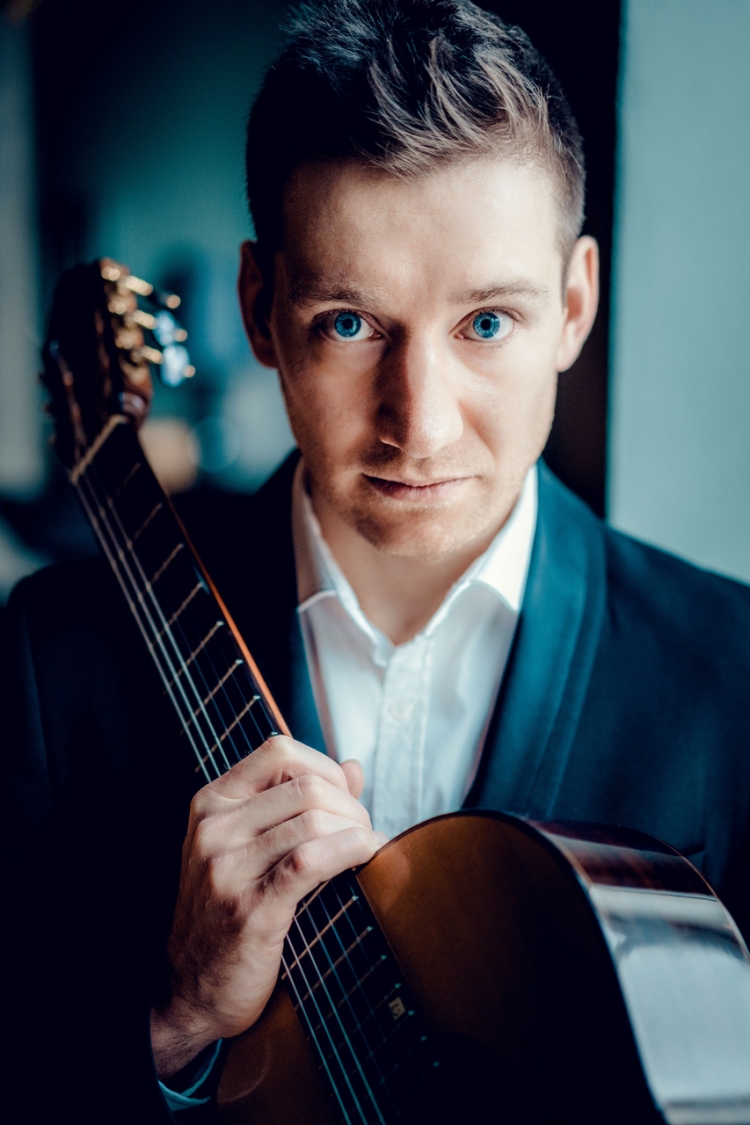 Jure Cerkovnik (Slovenia, 1990) is a young Slovenian classical guitarist. He graduated in 2013 from Universität für Musik und darstellende Kunst in Vienna (Austria) in class of prof. Alvaro Pierri. In his class, two years later, he also finished his master studies. At the moment, he lives in Zürich, where he is doing his second master degree (music pedagogy) with prof. Anders Miolin at Hochschule der Künste in Zürich.

Jure participated on many national and international music competitions and won 17 first, second and special prizes. He performed in many parts of Europe (Italy, France, Germany, Austria, Belgium, Croatia, Bosnia and Herzegovina, Slovenia) at guitar and music festivals such as Forum Gitarre Wien, Schlossmediale Werdenberg, Vaclaff classic festival, Sarajevo international Guitar Festival and in the concert venues such as Arnold Schönberg Zentrum Wien, Ehrbaar Saal, National Theater Sarajevo, Gesellschaft für Musiktheater Vienna… He performs as a soloist or in chamber music, especially with flutist Esma Sulejmanagić and violist Charlotte Fonchin. Two times he had an opportunity to perform as a soloist with Symphonic orchestra Simfonika from Vrhnika and Sarajevo philharmonic orchestra.

One of the critics wrote after his concert: "Cerkovnik showed that, despite his young age, he is capable of creating a profound, narrative interpretation of serious music impregnated with emotions." (Tomaž Gržeta)

For the next season he is planning to release his first CD and to continue with the performing and teaching activities (including a recital in Konzerthaus Wien).