Aljaž Cvirn (SLO/CH)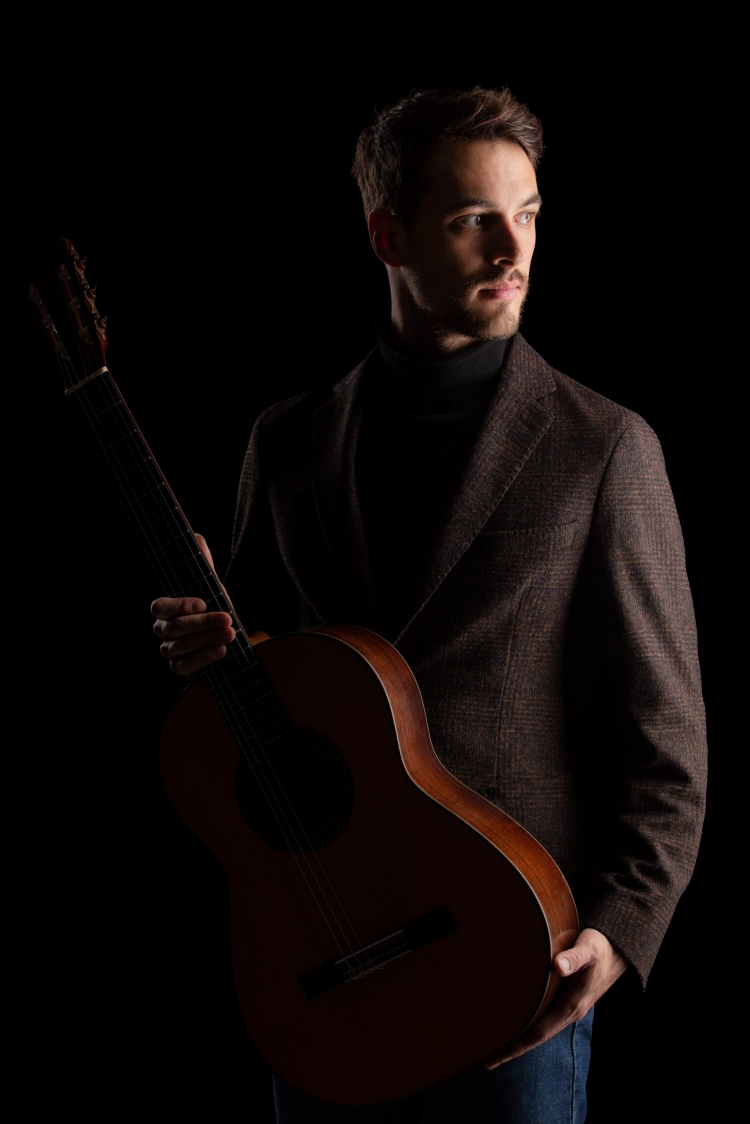 Aljaž Cvirn (1992) is a Slovenian classical guitarist, who lives and works in Switzerland. After finishing his studies at the Academy of Music in Ljubljana, Züricher Hochschule der Künste and Musik Akademie Basel, Aljaž currently teaches guitar at the Musikschule Konservatorium Zürich and at the Kantonsschule Uster.

At the same time, he is an active musician who regularly performs as a soloist and in different chamber music ensembles. He has performed throughout Europe; in Italy, Switzerland, Germany, Austria, Croatia and Slovenia, where he participated in various festivals such as Zürich Guitar Days, Luzerne Guitar Festival, Postojna Guitar Week and Stradivari Stiftung. His performances have taken place in many different venues, such as The Slovenian Philharmonic, Slovene National Theatre Maribor and Luzerne Symphony Orchestra concert hall. He has participated in many national and international music competitions and has won more than 10 first, second, third and special prizes. His guitar repertoire is very diverse. He performs classical works of all periods from the Renaissance and the Baroque to the modern period of the 20th century music. A large part of his repertoire consists of chamber music in different ensembles.
In 2018 he recorded his debut CD »Sonatas for violoncello and guitar«, together with the German cellist Isabel Gehweiler. In 2020 he participated in the recording of the CD of the violinist Tanja Sonc, under the sponsorship of Bank of Slovenia. In 2023 his CD "Duality" was released by the German label Solo Musica.

In recent years he has established himself as a convincing music reproducer and chamber musician who is, in the opinion of the professional public, recognized for the perfection of his performance, deliberate style and innovative interpretational ideas. Since 2023 Aljaž is a part of the D´addario artist roster.