Katja Porovne Silič (SLO)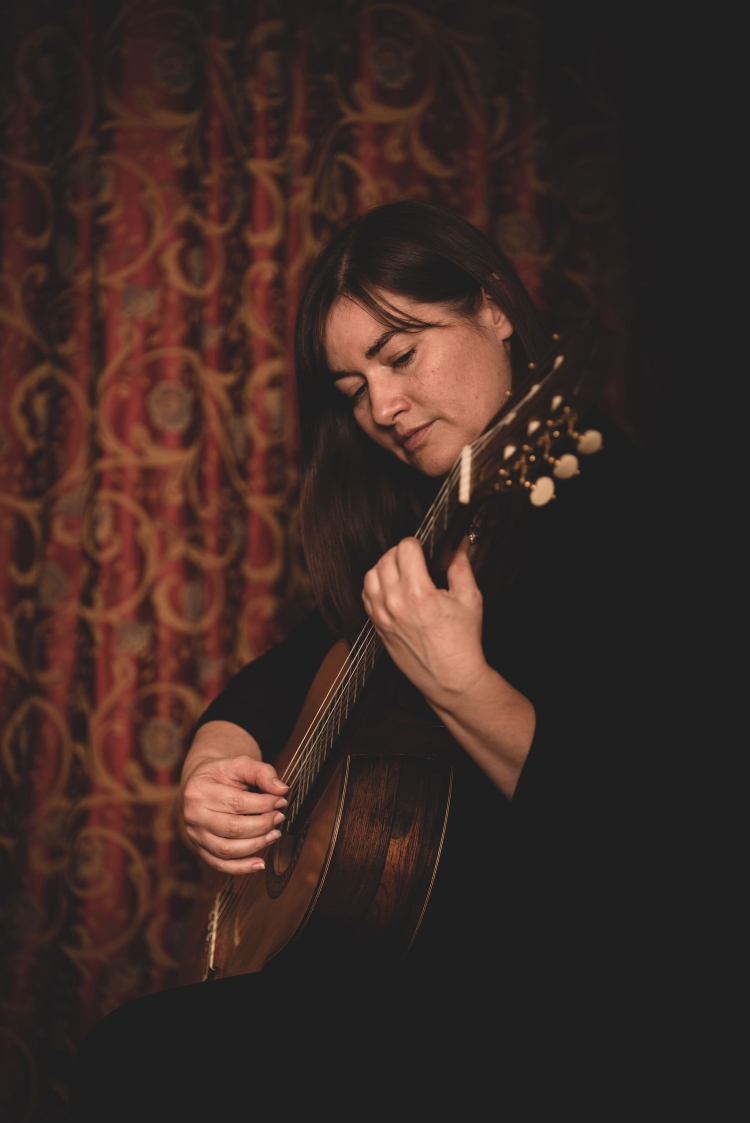 PROGRAMME


R. R. Baldani LENTO LIBERAMENTO
IL GABBIANO (SEAGULL)
BELLS AT THE DAYSPRING
LA NOSTALGIA

Johann Kaspar Mertz (1806-1856) SCHERZO
AN DIE ENTFERNTE
TARANTELLE

Antonio Lauro (1917-1986) SUITE VENEZOLANA
Registro
Danza Negra
Canción
Vals

R. R. Baldani FROM THE THREE CROOKS
Old slippers and Happy days
Copacabana, terrace, table 14
The sea and the game of the sunbeams


Guest: Matjaž Porovne, violin

Laurent Boutros (1964) AMASIA
Astor Piazzolla (1921-1992) HISTOIRE DU TANGO
Bordel 1900
Café 1930
Nightclub 1960
Katja Porovne Silič (Slovenia) studied guitar at the Ljubljana Academy of Music with prof. Andrej Grafenauer, graduating in June 1994. She continued her studies at the University of Music and Performing Arts in Vienna in the class of prof. Brigitte Zaczek where she graduated with honours in June 2000. Katja received the so-called »Würdigungspreis« from the Austrian Ministry of Education, Science and Culture as the best graduate of guitar. She gives concerts at home and abroad, among others in various concert cycles and guitar festivals, both as a soloist or a chamber musician. In the years 1992, 1993 and 1994 she took the highest places at the competitions for young Slovenian musicians.
She has successfully attended international guitar competitions and in 1999 received the following prizes: third prize in Rust, Austria (»Nikita Koshkin«), the fourth place in Mottola, Italy (»Citta di Mottola«), honourable mention in Granada, Spain (»Paco Santiago Marín«), the first place and the second prize in Vienna, Austria (»Forum Gitarre 99«).
In the guitar duo with Andrej Grafenauer she has published two CDs: first in 2000 with works by Fernando Sor and Johann Kaspar Mertz; second in October 2001 with works by Strajnar, Stanič, Šavli, Pierre-Petit and Castelnuovo-Tedesco. In September 2009 the duo appeared on the album by composer Aleš Strajnar, recording his Sonata for Two Guitars No. 1.
Katja Porovne Silič teaches guitar and chamber music at the Academy of Music in Ljubljana.