ALEXANDER SWETE (A)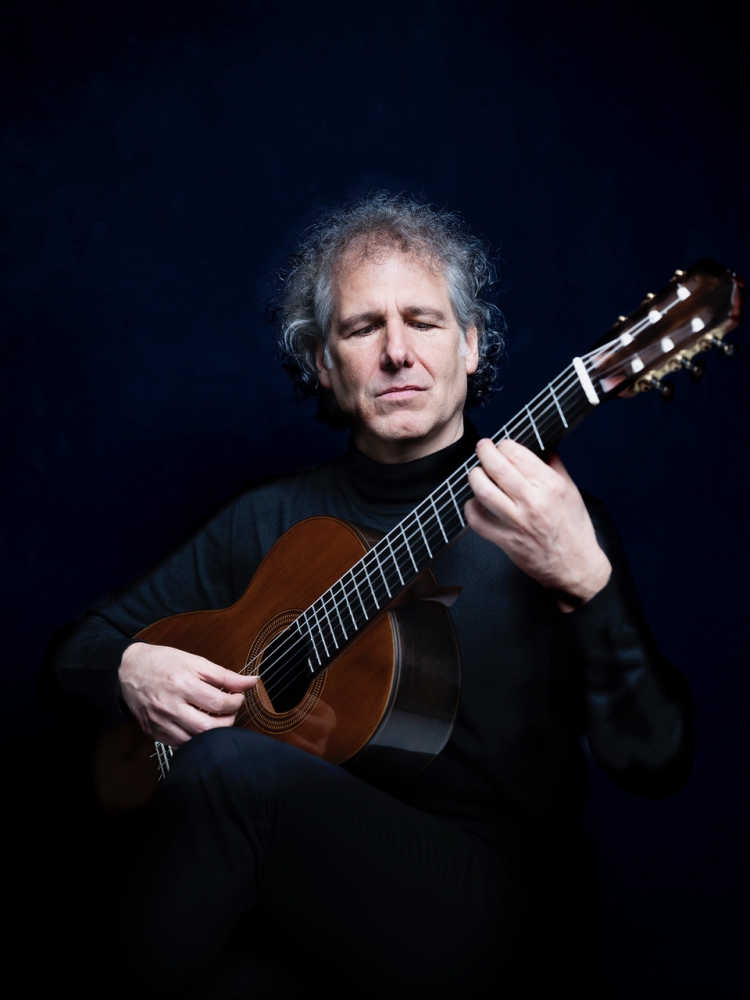 PROGRAMME


Niccoló Paganini (1782-1840) GRAND SONATA IN A-MAJOR, MS 3
Allegro risoluto
Romanze. Piu tosto largo. Amorosamente
Andantino variato. Scherzando


Mauro Giuliani (1781-1829) ROSSINIANA NR. 1, OP. 119
Introduzione Andantino
Andante grazioso
Maestoso
Moderato
Allegro vivace


*****************************************


Isaac Albeniz (1860-1909) CADIZ OP. 47/4
ZAMBRA GRANADINA OP. 97/4
SEVILLA OP. 47/3


Agustin Barrios-Mangoré (1885-1944) CHORO DA SAUDADE
VALS OP. 8/4


Astor Piazzolla (1921-1992) PRIMAVERA PORTENA
ROMANTICO
LA MUERTE DEL ANGEL



".... simply breathtaking. This was fast playing with no loss of clarity, no weakness in sound, no sacrifice of colour or dynamic range and no subordination of the musical material."
The Sydney Classical Guitar Society


".... a performance that dazzled and excited by turns. It was the sort of playing that banishes fatigue...."
Classical Guitar/ (London)



Alexander Swete was born in Bregenz/Austria and studied with Konrad Ragossnig at the Academy of Music in Vienna.
He is a prize winner of the most prestigious international competitions, including Havana (Cuba) in 1988 and the ARD Competition Munich (Germany) in 1989. In 1991 he was awarded the First Prize at the "Concours International de Guitare" in Paris.

Performances throughout Europe, USA, Russia, Australia, China, North of Africa… (i. a. New York-Carnegie Hall, Florida State University, Tallahassee, Atlanta, Key West; London Royal Festival Hall and Wigmore Hall, Paris, Madrid, Rome, Munich, Vienna Musikverein, Istanbul, Moskau, Kiev, Prag, Teheran, Beijing…..
Invitations to international music festivals including the Salzburger Festspiele, Schubertiade Schwarzenberg-Feldkirch-Hohenems, Wiener Festwochen, Bregenzer Festspiele, Schleswig-Holstein Musikfestival and the major international guitar festivals.

His extensive repertoire reaches from the renaissance to the contemporary, including all the major concertos and a large spectrum of chamber music.
Alexander Swete has made numerous recordings for radio and television, including ORF Vienna, WDR Köln, BR München, NDR Hamburg, BBC London, Radio France, Radio Espana, SBS Sydney, Australian Cabletelevision, Tokyo Cabletelevision as well as numerous CDs in different styles from the "Wiener Klassik" to the contemporary.
His Trio Swete-Bertel-Sepec was nominated for the Amadeus Award/Austria and the recording of Crumb - "Songs, Drones & Refraines of "Death and Quest" together with the "Ensemble NewArt" for Naxos was "Editor´s choice" of the "Gramophone Magazine"/London.
Current CD-project is the complete recording of the 15 quartets for guitar and strings by Paganini. Vol.1 was released recently.

Performances with many orchestras, including the "Württembergisches Kammerorchester", Orquestra National the Cuba, the Staatstheater am Gärtnerplatz in Munich, the Lublin Philharmony, the Arpeggione Chamber Orchestra and the "Vorarlberger Symphonieorchester".
Collaboration with singers Peter Schreier and Wolfgang Holzmair, viola player Tabea Zimmermann, violinist Daniel Sepec, flutist Eugen Bertel, members of the Vienna Philharmonic and Vienna Symphonic Orchestras, Klangforum Vienna, NewArtEnsemble, Paganini Ensemble Vienna and many others.

Alexander Swete is professor at the University of Music and Performing Arts Vienna. In addition, he was visiting professor at the University of Sarajevo from 2005-2015.

Alexander Swete is D´Addario Artist, playing on D´Addario Pro Arte Nylon strings.